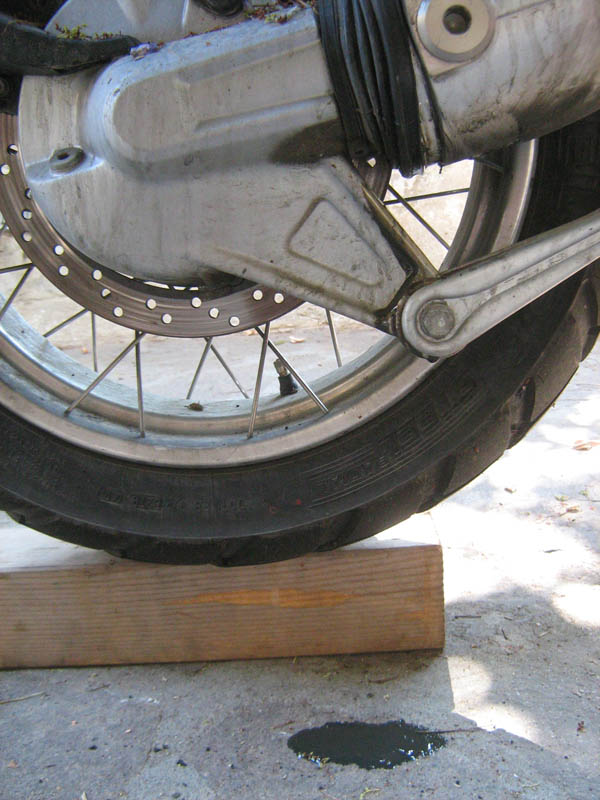 Jeg la merke til at undersiden av navet var uvanlig skittent. Det er ikke så mye olje, men lukten av girolje er ikke til å ta feil av. Det betyr at enten lekker det ut av navet (final drive, i BMW sjargong), eller så lekker det ut av girkassen. Det er altsågirolje begge steder.
Det siste er faktisk bedre, for å ta fra hverandre the final drive krever en god del spesialverktøy. Pakningen mellom svingarmen og kirkassen er lett å skifte men det er ganske mye å demontere før man kommer så langt.
Litt grundigere undersøkelser viser at det mangler omlag 100 ml olje i girkassen mens the final drive ikke mangler noe. Så da er det bare å bestille en pakning og finne tid til å demontere hele bakre halvdel av sykkelen.